Customer satisfaction index measurement - Net Promotr Score (NPS)
The level of customer satisfaction shows the intention of customers to keep on buying certain products or services. Using quantitative research methods Magenta Consulting identifies various parameters related to clients' satisfaction, such as satisfaction of price, quality, service, willingness (or unwillingness) to continue purchasing the goods.
This service can include identification of such indicator as Net Promoter Score that shows the probability of your current clients to recommend your goods or service to their relatives and friends.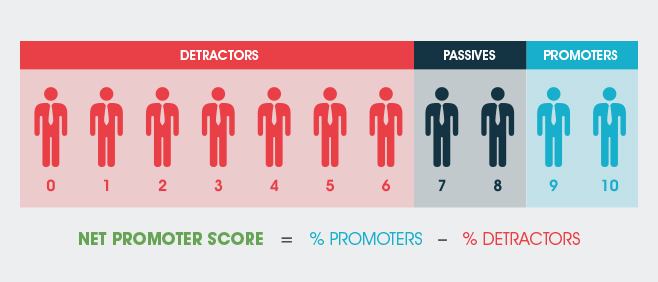 Monitoring with regularity the customer satisfaction and willingness to recommend, company management can understand whether the applied marketing policy brings its benefits and what consumers' attitude towards the company's goods or services to expect in future.